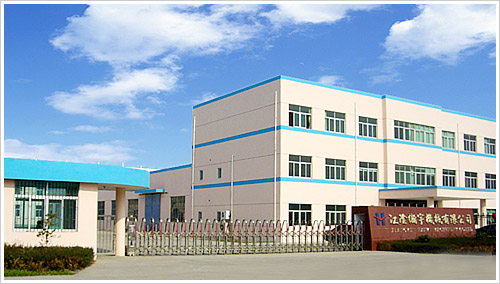 Jiangyin Hanyu Machinery Co.,Ltd , locating in Jiangyin—a nice city in the Yangtze Delta of developped-economy and beautiful landscape is beside Suzhou,Shanghai in the east,Wuxi in the south ,Changzhou,Nanjing in the west and connecting to Hu-Ning and Along Yangtze-Bank Expressways, is one of professional Heat-exchanger manufacturers for metallurgy,electric power,petrifaction fields in China.
Our company's main products:Air-cooler;Oil-cooler;Condenser;Evaporator;Motor-cooler;Electric-heater;Active-nitrogen heater Waste-heat utilizable heater.And we also establish long-term and strategic co-operated partners with "Hangyang and Jiaoda Saier".
Our company cooperated with Xi'an Communication University to found the Cooler Research Centre, and Waste-heat utilizable heater is one empoldered product of the Centre which filled the domestic blank and got the national patent right at the same time. And after its use in Jinan Steel ,customer saved a mass of energy and obtained great economic benefits.
Our plants area takes 13,000 sq m2, we've got high technology &workmanship and advanced equipments.
We insist on the company faiths of Credit ,Innovation,Improvement and Development,and we will keep on pursuing high quality,meeting both market and customers'requirements.